QUICKLINKS
More than 6,000 health professionals celebrate milestones and advances at the newborn screening convention
MORE than 6,000 healthcare professionals attended the 20th National Newborn Screening Convention organized by the Newborn Screening Society of the Philippines, Inc. and UP Manila National Institutes of Health's Newborn Screening Reference Center (NSRC) in the interest of co-learning and collaboration.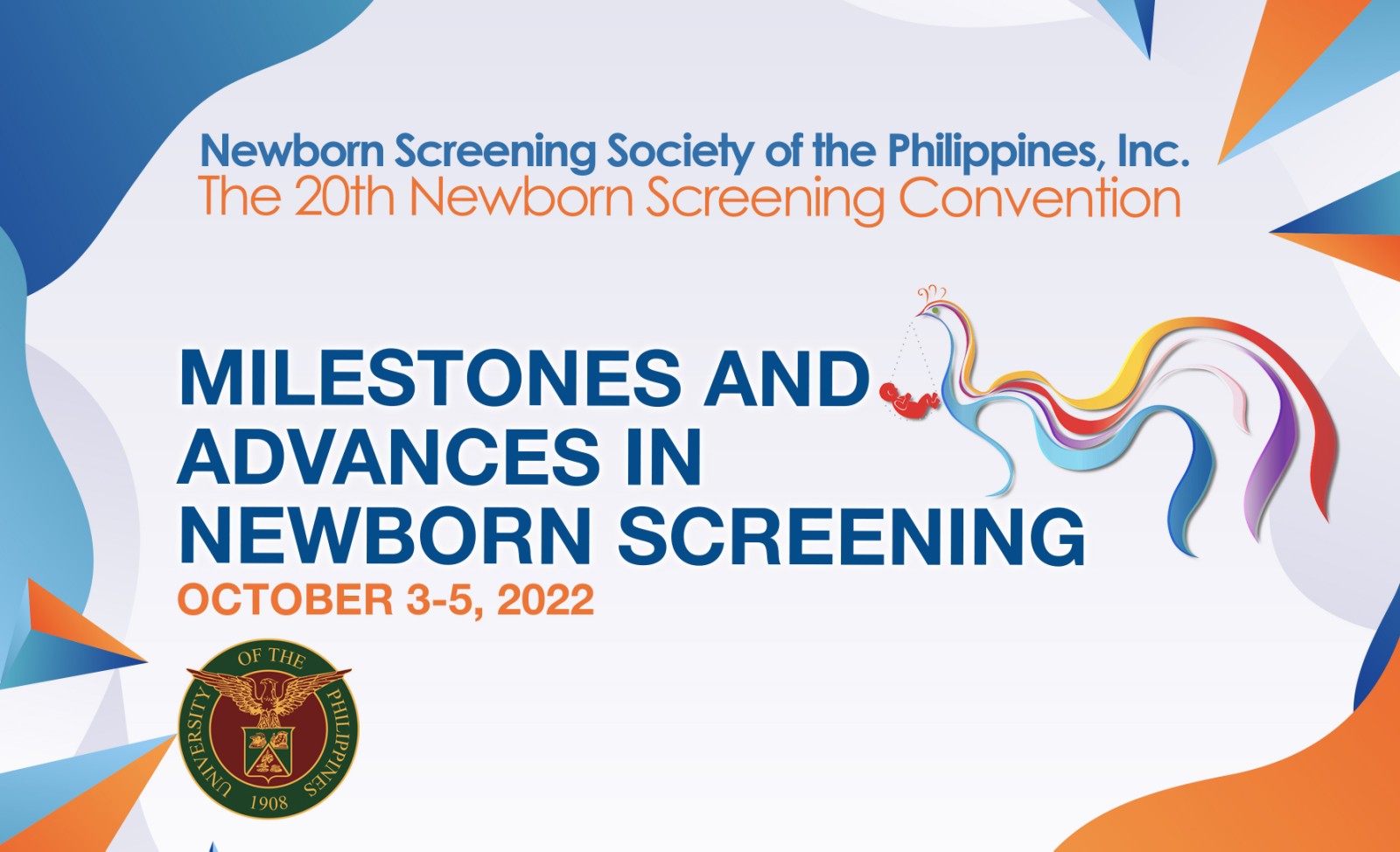 Newborn Screening Coverage
Newborn Screening is now available in more than 7,000 newborn screening facilities (NSFs) in the country. The samples collected from the health facilities are then sent to their respective Newborn Screening Centers (NSCs). Newborns with confirmed positive screens are referred to the Newborn Screening Continuity Clinics (NBSCC) and satellite clinics. Use our map to locate NSFs, NSCs, NBSCCs, and other institutions in the Newborn Screening network.

Newborn Screening is now available in more then 7,000 health facilities in the country. Find out how toenroll your health facility here.
NBS National Coverage Through the Years
Through the years, the coverage of the Philippine Newborn Screening Program has continually increased, reaching 94.8% of newborns screened in 2018. The national coverage and prevalence of the disorders are monitored and updated yearly. 
NBS Resources
Looking for educational resources about Newborn Screening? We regularly add or update newborn screening resources such as fact sheets, guidebooks, manuals, brochures, videos, memorandums, newsletters, and more. Look through our database and use filters to narrow your search results.
Get the Latest on Newborn Screening
Get access to everything Newborn Screening with the ENBS Mobile App. Check your inbox for registration access or email info@newbornscreening.ph
Opportunities
Careers
We believe that you bring with you unique skills and talent that can help improve and develop the newborn screening program. We are actively seeking the best talent to join our organization.